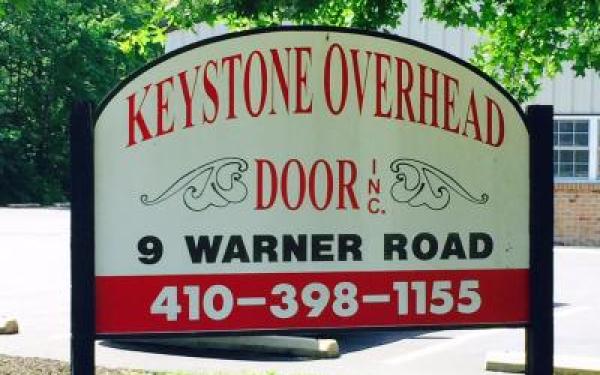 About Us
Keystone Overhead Door has been serving the tri-state area with sales and service of both residential and commercial doors since 1975. Located in Elkton, MD next to I-95 allows us to quickly travel to the Wilmington DE area, Havre de Grace MD, or Oxford/Kennett Square area of PA.
Originally founded as a manufacturer of Fiberglass overhead doors, the company has evolved over the years and due to increased costs, has phased out the manufacturing process. We currently stock, distribute, and install products from six manufacturers. We feel that we stock the largest, most complete, assortment of sizes, qualities, and price levels of doors in the area. If there is a door that you have chosen that we do not have in stock, typically we can get it within a few short weeks.
Unlike many companies in our industry, we work in two man crews which are lead by crew leaders and a helper. All of our crew leaders have been installing doors with us for at least 10 years. So you can rest assured that once the crew is on the job, you are getting the best job possible.
Our goal is not be the lowest price available in the area, but rather the best price in respect to the cost of the product, quality of the product, and all service provided with it. We are an independent company with no tie in to manufacturers which allows us to purchase products from those who we feel are the very best in our field. We only sell products that we would install in our own homes. We currently have a strong working relationship with many of the contractors in the New Castle, DE area. We provide services for a majority of the overhead door needs for Dewson Construction of Greenville, DE, Phillips Home Builders in Middletown,DE, and Handler and Benchmark Builders, both in Wilmington, DE. Some of our larger commercial customers are W.L. Gore and Associates,Tasty Baking, Moon Nurseries, Dow Chemical, Aetna Hook & Ladder, Singerly Fire Dept., and Rising Sun Fire Depts, just to name a few.
Finally, I would like to say thank you for allowing us the chance to familiarize you with Keystone Overhead Door. We have a large showroom with many varieties of doors on display, as well as a fully functional display.
We welcome you to come and visit us, or if you prefer we would be more than happy to come to your business or home and give you a free quote on replacement or new install doors.